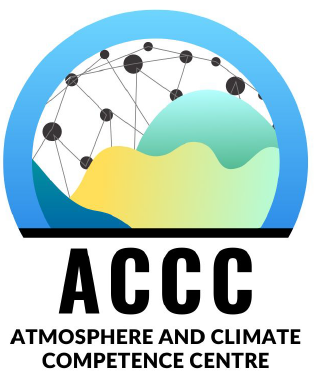 When: April 8-12, 2024
Where: Cultural Center Sofia, Vuosaari, Helsinki, FI
The Atmosphere and Climate Competence Center (ACCC) Flagship program welcomes collaborators across disciplines and sectors to join our 3rd Impact Week event on April 8-12, 2024 in Helsinki. We invite researchers and experts, businesses, civil society organizations, climate policy makers, educational professionals, research infrastructure experts and all ACCC members to join us in discussing pathways to climate neutrality and beyond in Finland, in Europe, in internationally by 2035 / 2045.
The event is organized by the constituting organizations of ACCC:
Institute for Atmospheric and Earth System Research (INAR) at the University of Helsinki
Finnish Meteorological Institute
Tampere University
University of Eastern Finland.
More information on the event will be shared later via email and on the ACCC website!