A team of researchers from two Brazilian universities: Universidade Federal de Juiz de Fora (UFJF) and Universidade Federal de Goias (UFG), visited the ACCC on September 21st. The researchers we interested to explore collaboration opportunities regarding reducing emissions from aviation.
The reason for their interest is the expected significant growth in air travel in the coming years. It's becoming increasingly urgent to take practical steps to achieve net-zero carbon emissions in the global aviation industry. UFJF and UFG are currently researching technical and market aspects to support the development of sustainable aviation fuels (SAF) in Brazil. They are analyzing the current situation concerning SAF, which includes policies, usage regulations, incentives, and the level of advancement in industrial assembly technologies.
During their visit to Finland, the research team will engage in discussions with three organizations such as Finavia, Finnair, and Neste. The ACCC could play a role in measuring and analyzing aviation emissions, which aligns with their goals. It was also mentioned that the collaboration might be formalized by signing an ACCC Letter of Commitment (LoC) and organizing joint seminars. The visit was hosted by Miikka Dal Maso from TAU and Hanna Lappalainen from INAR.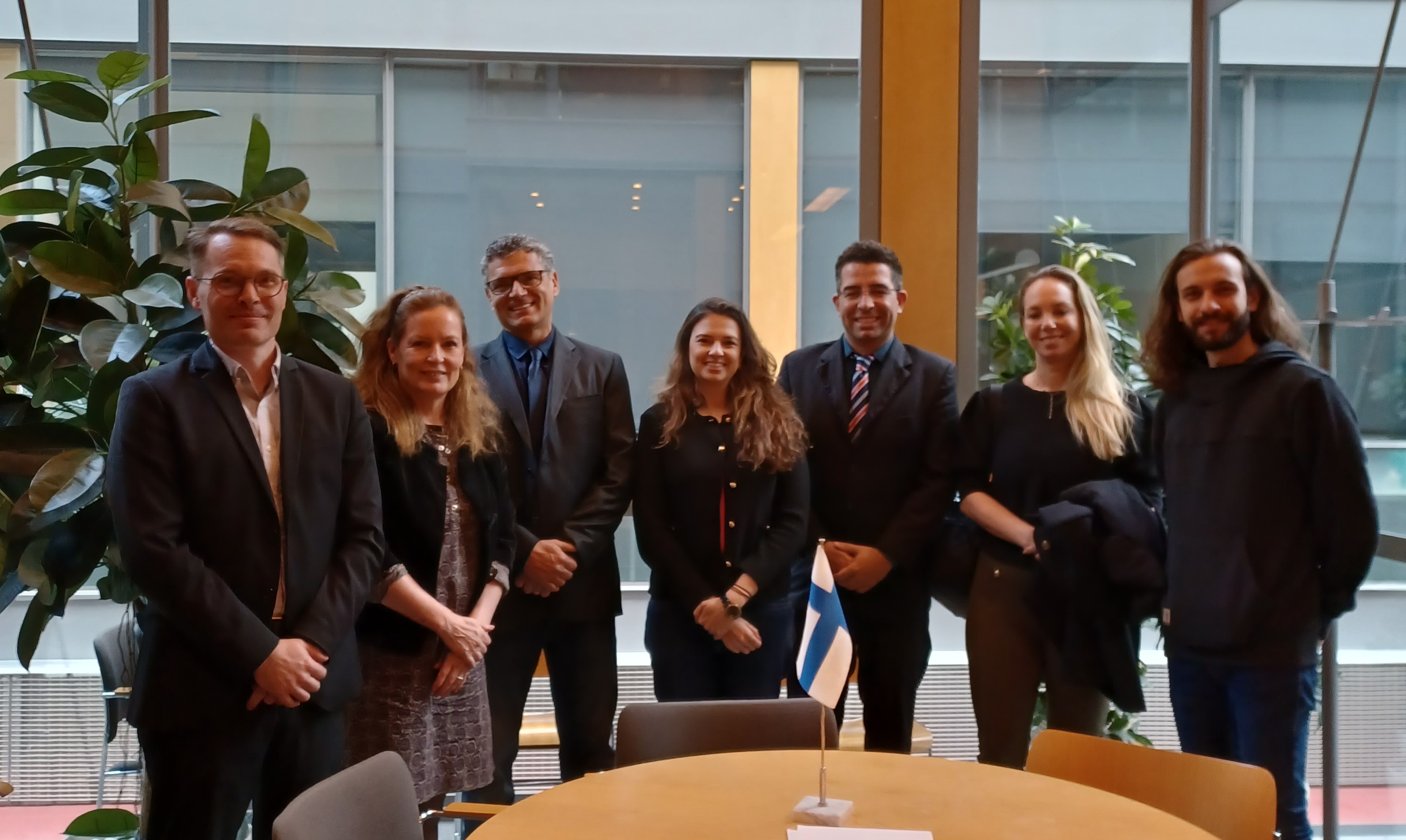 Figure. Miika Dal Maso (TAU), Hanna Lappalainen (INAR), Adilson D. Silva (UFJF), Lais F. Thomas (UFG), Fabricio de Campos (UFJF), Amanda D. Gondi (UFRN) and Nicolas Glanzamann (UFJF).