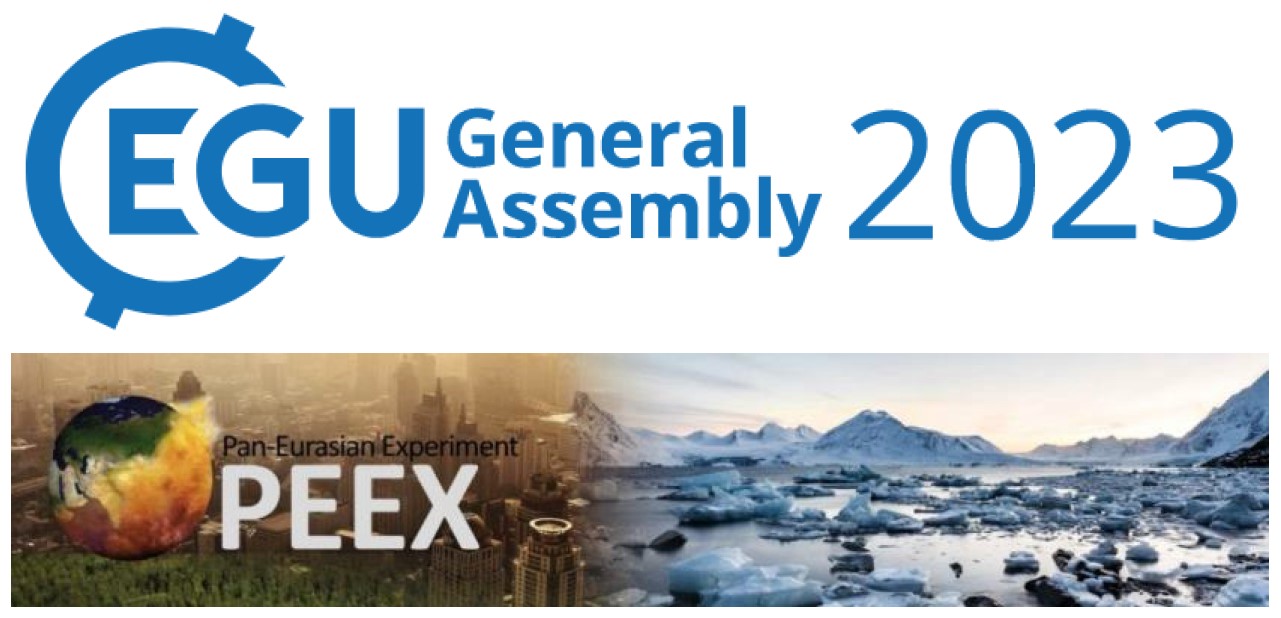 This year, the European Geoscience Union (EGU) General Assembly took place during 23-28 April 2023 in a hybrid mode (https://www.egu23.eu). The EGU-2023 attended onsite (in Vienna, Austria) more than 15450 persons and online about 3380 joined online from more than 100 countries. In total, about 16360 oral and poster presentations were given, including 57% as contributions from your researchers as early career scientists.
Among topics of the PEEX related presentations were the following: modelling terrestrial water balance using regionalization of hydrological model parameters; trends of atmospheric composition over Eurasia and their response on global climate changes; air-water gas transfer coefficient for shallow water; methane emission from lakes on continuous and isolate permafrost; analysis of river daily ice coverage changes; quantification of secondary sulphate emissions in Europe and Central Asia; seamless modelling – research, development, application; holistic system understanding of the arctic environmental system for well-targeted policy actions – future perspectives; prospects for development of a climate service system and climate-related education for the healthcare industry in Ukraine; and others.
The presentations from the PEEX community members were delivered at sessions on "Research Infrastructures Services Reinforcing Air Quality Monitoring Capacities in European Urban and Industrial AreaS", "Atmosphere-Ocean-Sea Ice Interactions in the Polar Climate System", "Coupled Modelling and Data Assimilation of Dynamics and Chemistry of the Atmosphere".
Text by: Hanna Lappalainen, Tuukka Petaja, Alexander Mahura (INAR)