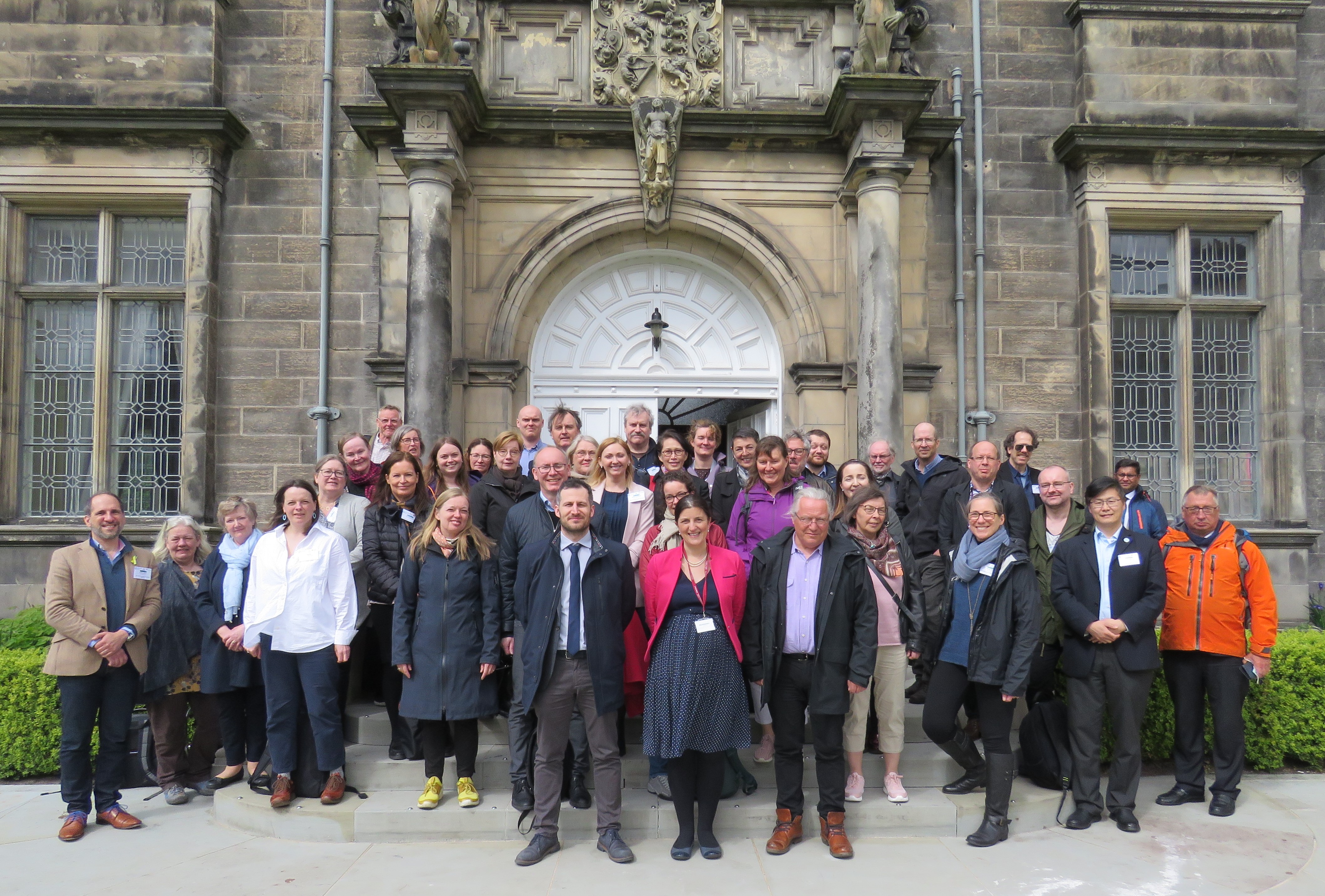 UArctic Thematic Networks in the Arctic held a meeting in St. Andrews, Scotland in May. Also PEEX, the Arctic-Boreal Hub – thematic network was represented in this meeting. The list of participated thematic networks describes the wide range of topics, which U-Arctic is covering: Herbivory, Arctic in Asia and Asia, Telecommunications and Networking, Arctic Safety and Security, Ocean Food Systems, Science Diplomacy, Arctic Humanities, Northern Nursing Education Network, Northern Food Security, Northern Nursing Education , Bioregional Planning for Resilient Communities, Arctic Law, Arctic boreal Hub, Climate Justice in the Arctic, Permafrost, Arctic Sustainable Arts and Design, Arctic Transport and Logistics, Arctic Sustainable Arts and Design, Arctic Plastic Pollution, Global Ecological and Economic Connections in Arctic and Sub-Arctic Crab Fisheries, Northern Tourism, Smart Societies in the High North, Critical Arctic Studies, Critical Arctic Studies, Northern Nursing Education, Collaborative Resource Management
Topics discussed during the meeting:
Mrs. Kirsi Latola, UArctic Vice-President Networks, presented preliminary results from of graduate education project funded by Canadian Global Affairs (Jan-May 2022). She told, that the project is looking at all graduate education given by Thematic Networks since 2005, for that data from 2005-2021 has been collected and analysed, online survey on impacts and feedback was created and individual interviews are being made with students. The report will be ready by the end of June and will be shared openly.
International Arctic Science Committee (IASC) is leading a work towards the ICARP IV, Fourth International Congress of Arctic Research Planning, to be held in Colorado Boulder back to back with ASSW 2025.
Planning for International Polar Year 2032-33 is going on and one idea is to use ICARP IV for developing it in case of Arctic. International Polar Year is dealing the both poles and thus SCAR and WMO for example are important partners.
Implications on Russia's war and how to support individual Russian colleagues; important to note that UArctic is not asking anyone to stop collaborating with individuals in Russia, this is something that everyone has to decide themselves, often basing this decision on their national and institutional guidelines.
How to better engage with Indigenous scholars; Team discussed the importance of making sure than whenever research or other activity is conducted on Indigenous lands, it should be done together with Indigenous people.
Next UArctic Assembly will be held in late May -early June 2023 in Quebec, Canada
For further information on "Arctic -boreal Hub" U-Arctic Thematic Network, please contact Dr. Hanna Lappalainen, hanna.k.lappalainen@helsinki.fi.