3rd Workshop/Training course on
EddyUH: a software for eddy covariance flux calculation
23-27.2.2015, University of Helsinki, Kumpula Campus, Helsinki, Finland
Local organizers:
Ivan Mammarella and Kukka-Maaria Erkkilä, University of Helsinki, Department of Physics
The workshop/training course was organized by the Micromet Group of UH, with financial support from NORDFROST and GHG-LAKE. The workshop/training course covered all aspects concerning eddy covariance technique, e.g. sensors, methods, post-processing, gap-filling. Particular focuses were given on methane and nitrous oxide flux measurements and processing. The processing software EddyUH was used during the course.
The course consisted of lecture and practical work sessions ( Final Programme).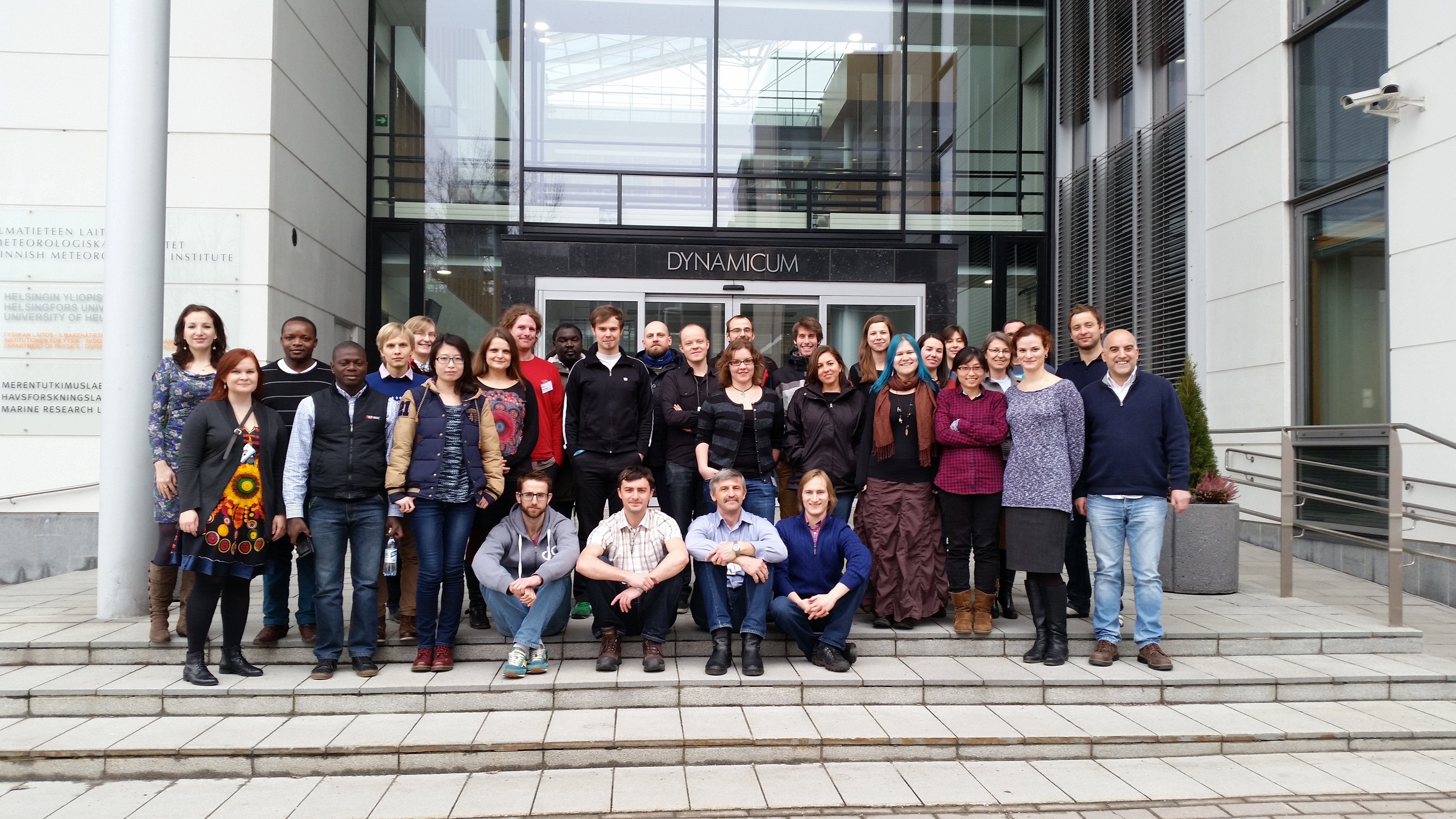 The list of participants can be found here.
Course Feedback